SEACOM is now live on Equiano subsea cable
Read more
SEACOM fibre ready
business solutions
Every business needs secure access to the internet, and a reliable and cost-effective voice service. SEACOM can provide businesses with high speed internet over its future proof, cloud-ready network with a variety of bundled offers to meet your business' specific needs. SEACOM's services are ideal for customers planning to move to the cloud or improve the performance of existing cloud-based applications.
Check building list
I need support
Products & Pricing
Cost-effective, no-frills fibre optic business internet access service that has been specifically designed for smaller businesses that require a reliable, high-speed internet access service at an affordable price. It's perfectly suited for businesses that only want a fibre internet service and who want to upgrade from legacy ADSL lines or unreliable broadband wireless services.
Gives businesses immediate access to a flexible and scalable high-speed Internet access service that comes with a bundled voice solution to help business owners' support and grow their businesses. As a single converged solution, it allows business owners to take full advantage of innovative pricing such as lower monthly costs, one single cost-effective installation fee and access to a variety of innovative value-added services designed to transform their business operations.
Service terms
Month-to-Month and 12 months contracts
Setup fee
Month-to-Month (R1,500) and 12 months (Free setup)
What does
SEACOM'S Fibre Ready Building

offer?
Cloud-Ready
Cloud-ready Internet: Many business applications are located in remote cloud environments. SEACOM's expansive local backbone coupled with world-class international connectivity ensures that there are no limits when accessing the cloud.
Wireless Access Points
Leverage your superior SEACOM Internet Access by integrating Wireless Access Points in your reception area, allowing your customers to stream content, buffer-free, while they wait. It's subtle improvements like these that will help you to improve your customers' overall experience.
No monthly data cap
SEACOM's high-quality Internet has no monthly data cap, eliminating concerns about out-of-package rates, guaranteeing you peace of mind.
Reliably covered
SEACOM has partnered with leading security providers to ensure that our end-to-end solutions have you reliably covered at every level of your company.
FEATURES
BUSINESS INTERNET ESSENTIAL
BUSINESS INTERNET
Last Mile Technology
Active Ethernet
Active Ethernet
Same upload and download speeds
Yes
Yes
Uncapped Bandwidth
Yes
Yes
Last Mile Contention Ratio
1:1
1:1
Bandwidth Contention Ratio
1:1
1:1
IPV4 Static IP included
1 x static IP
5 x static IP's
IPV6 Ready
Yes
Yes
HD Voice VLAN
Not available
Yes
Network Uptime Guarantee
99%
99%
SLA penalties
None
10% credit
Link Monitoring
Additional cost option
Included
CPE Device
Managed Layer 3 router
Managed Layer 3 router
Wi-Fi enabled CPE
No
No
CPE model
Up to 100Mbps Mikrotik RB962 100Mbps and up Mikrotik RB3011
Mikrotik RB4011
SIP Channels
Additional cost option
30 channel SIP trunk
Telephone Numbers
Additional cost option
5 x Telephone Numbers
DID
Additional cost option
5 x DID
Number Porting
Additional cost option
5 x DID
LAN Integration
Office LAN integration is not included with our standard installations. However, office LAN integrations can be arranged with our sales team prior to your fibres go live date. LAN setup, configuration & integration will be billed on a time and material basis at standard hourly rates.
| EXTENSION TYPE | SETUP | MONTHLY |
| --- | --- | --- |
| Classic Extension | R199 | R59 |
| Extreme Extension | R199 | R159 |
| EXTENSION TYPE | FIXED LINE SA | MTN | VODACOM | CELL C | TELKOM MOBILE |
| --- | --- | --- | --- | --- | --- |
| Classic Extension | R0.26 | R0.60 | R0.60 | R0.60 | R0.60 |
| Extreme Extension | R0.192 | R0.228 | R0.228 | R0.300 | R0.300 |
What makes
SEACOM'S Fibre Ready Building

offering different?

SEACOM builds its own network where services are wired from a central point within each precinct directly to a business customer. Each customer then has a dedicated service based on activeE technology, unlike most other fibre providers that use shared GPON technology within a building, office park or shopping centre.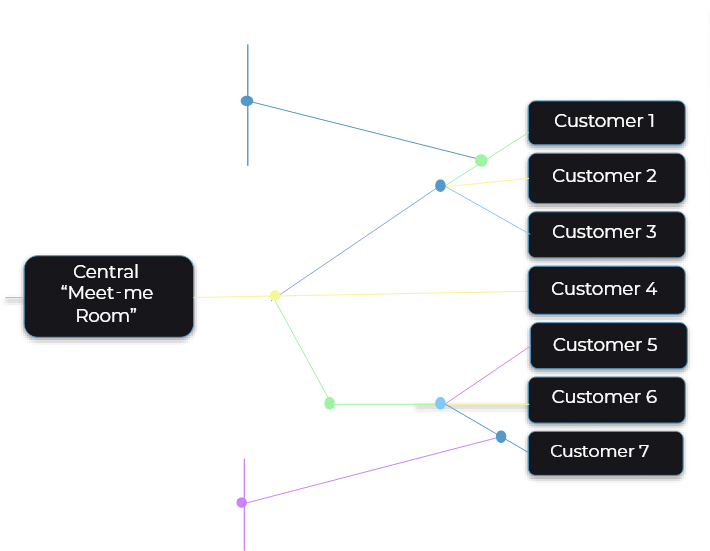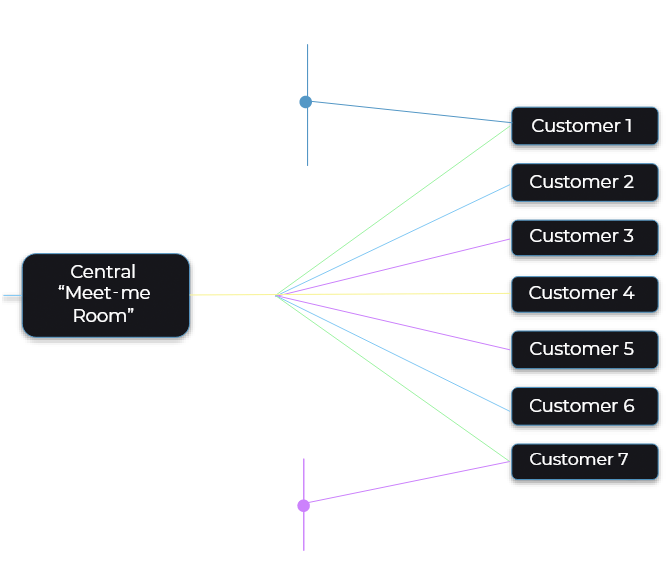 Terms & Conditions
All pricing excludes VAT. This offer is subject to a fixed term contract only. Offer is available for new customers or upgrades. Managed router included in the monthly fee. SEACOM reserves the right to amend, alter, withdraw or extend this service offering at any time without prior notice. All offers are subject to feasibility. SEACOM FIA services cannot be aggregated. For existing customers, monthly billing cannot drop below the initial contract commitment or be less than the initial term. The porting of multiple telephone numbers is not included in this offer and must be quoted for separately. Voice usage is not included in this offer and is billed per second. Handsets are sold separately.
Additional note on Security solutions:
** The Bolt-on Security products have a throughput limitation of 200Mbps. Please speak to us for solutions that require protection on links greater than 200Mbps